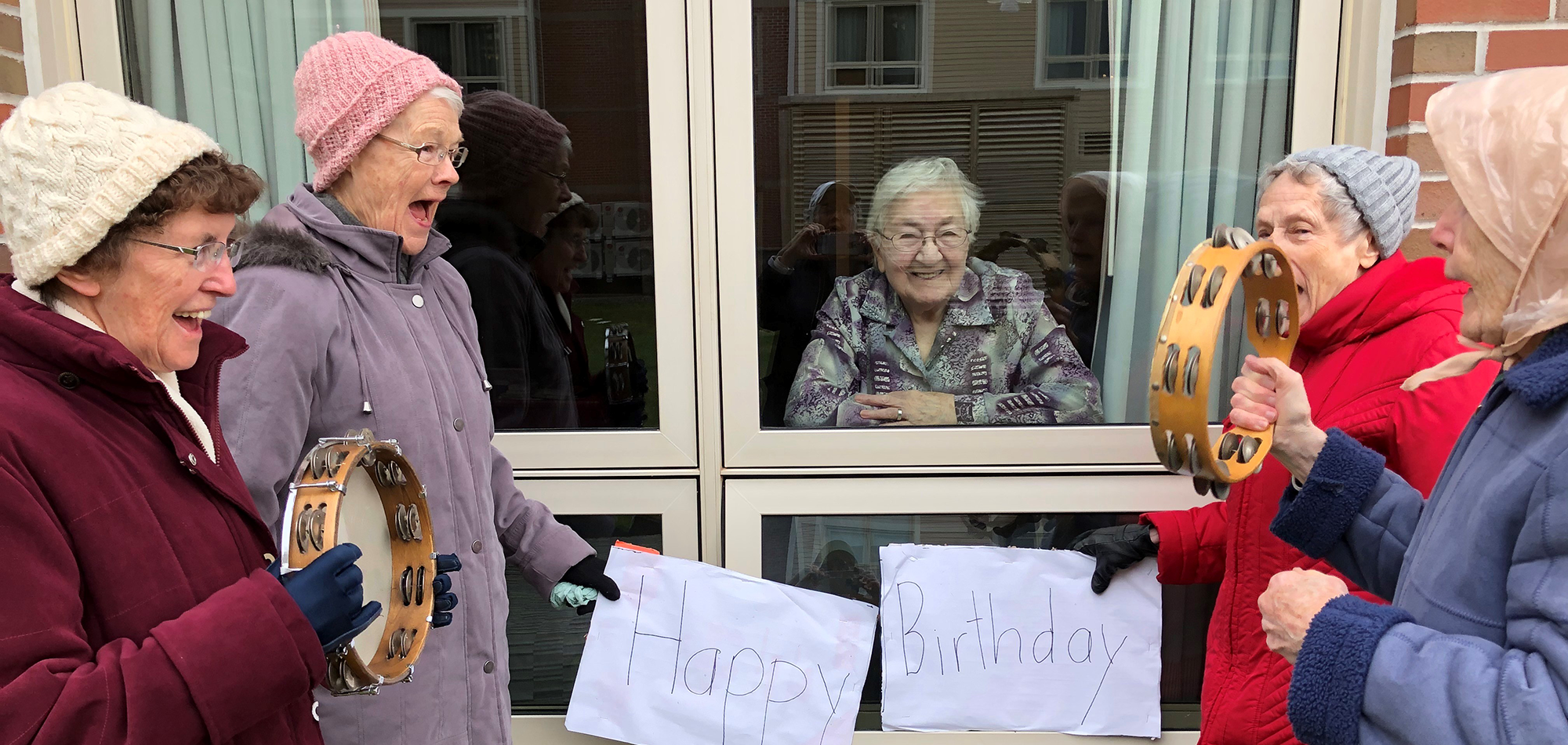 BROADENING OUR CIRCLES OF GOSPEL HOSPITALITY
We Sisters of St. Martha, who name Gospel Hospitality as our Charism, seek to deepen communion among ourselves and those we encounter. We desire to bring a contemplative and compassionate heart to our fractured world. We examine our biases and work to build a more just society that recognizes the dignity and equality of all life, particularly the lives of people who suffer racial, gender based, ability based, and economic discrimination under systems and structures that give preference to a privileged few. 
We pray for peace, an end to violence in all its forms, and commit ourselves to be about listening, learning, healing, and the action of reconciliation. Sustaining us in this commitment we pray daily our Prayer to St. Martha. In prayer we ask that we "…share in the faith which enabled Martha to recognize Christ as the Son of God.  May our hope be as strong as yours when your trusted him, even though He seemed to fail you.  And may our love of God grow and be expressed, as was yours, in loving service of others."
We invite you to reflect on how you are being called to broaden your circle of Gospel Hospitality.