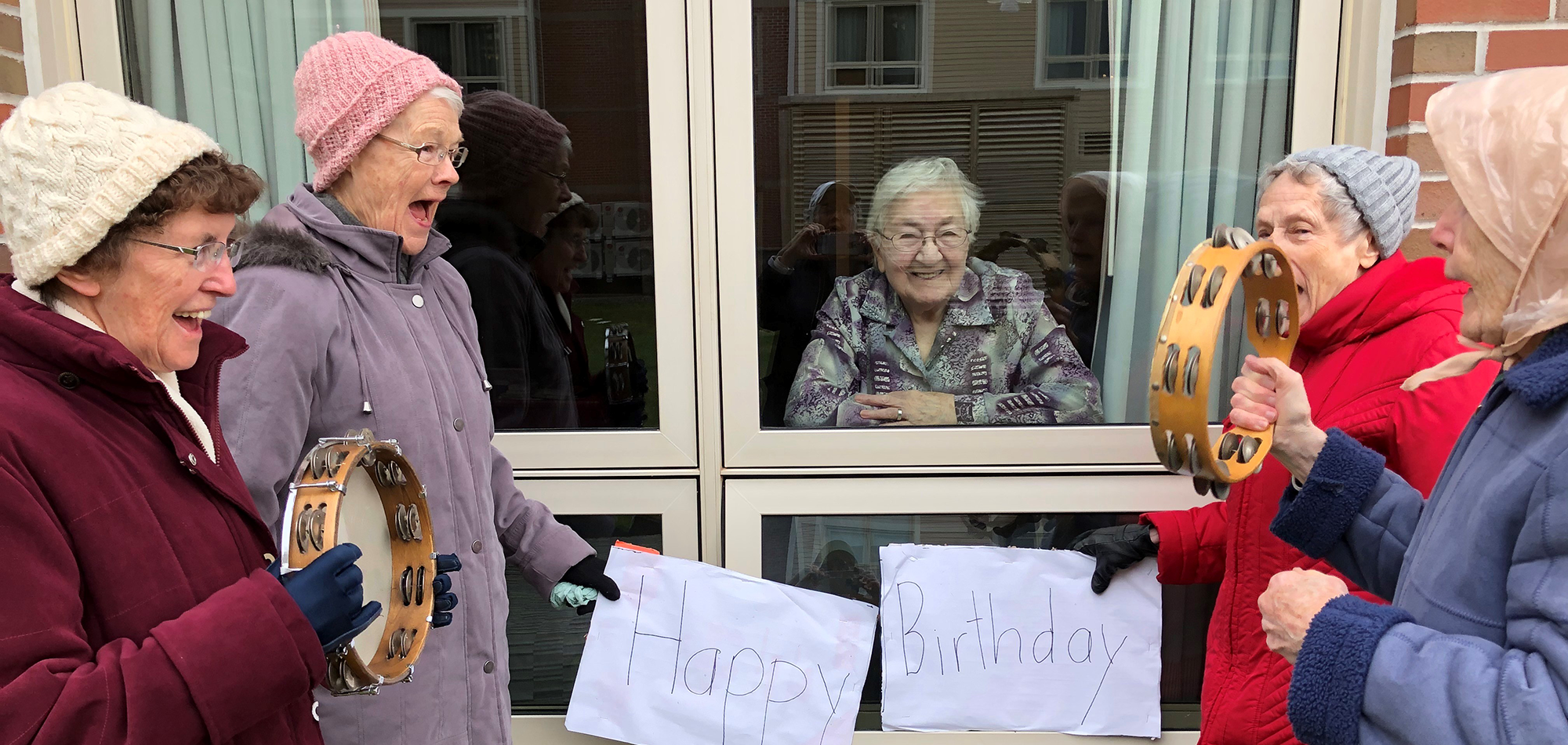 OFFICIAL OPENING OF BETHANY CENTENNIAL GARDEN
September 21st, a Feast Day for the Sisters of St. Martha, marks their arrival to Bethany property. On September 21st of 2021, the 100th anniversary of this event, Sisters were delighted to officially open the newly constructed, although not yet complete, Bethany Centennial Garden, built on the site of their former Motherhouse.
The festive day started with a special Mass celebrated by Bishop Kirkpatrick. Sisters toured the garden throughout the day and, at 4 PM, Sr. Brendalee Boisvert, the Congregation Leader, welcomed a small group of guests for an official opening and blessing ritual.
Covid-19 pandemic has limited our ability to share this event with the wider public, but, in Martha spirit of hospitality, we are extending our welcome to this Garden to everyone and are pleased to share with you the video from the event as well as a few photos.