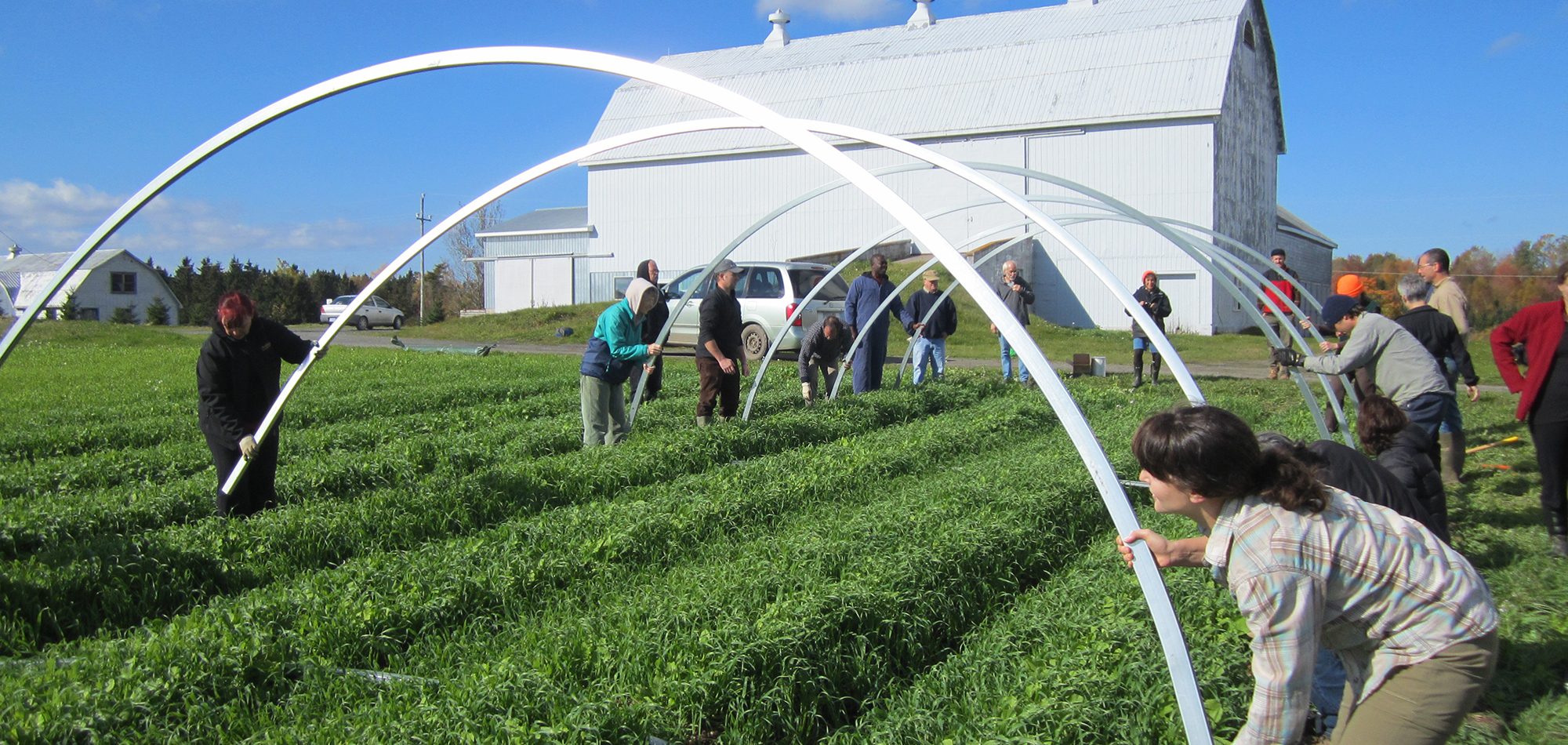 WHY WE CARE
Social and ecological justice have long been at the core of the life of the Sisters of St. Martha, both as Congregation and as individual Sisters.
Marthas have been greatly influenced by the rich social consciousness present in the Antigonish Movement (started in 1920s). Justice and the dignity of the person, with an option for the poor, have continued to be key values for the Congregation, and have been visible in many ways over the years through its ministries. Marthas are also committed to deepening consciousness of the Living Universe Story and to expressing it through reverence for all creation.
In 2016, the Martha Justice Ministry came to life, reflecting the values, mission and vision of the Sisters of St. Martha. The ministry is led by a Core Group of Sisters and lay people and its two main guiding principles are living in right relationship and collaboration.
Statement of Purpose
In pursuit of justice, we strive to work in solidarity with others for immediate and systemic change; to foster and contribute to spaces for dialogue, contemplation and collective action.
Emboldened by our belief in the inherent dignity and interconnectedness of all creation, we strive on the path of right relationship, to contribute to the thriving of peaceful and resilient communities, locally and globally.
Martha Justice Ministry is committed to...
... Indigenous justice
We are committed to learning and rooting our actions in our responsibilities as Treaty People. We see coming alongside efforts for Indigenous justice at the core of social and ecological justice here (Turtle Island) and around the globe.
... deepening of our theological understanding of social and ecological justice
We reflect inwardly, critically examining our worldviews, seek truth, learn, unlearn and move towards action that is grounded in solidarity. We see our commitment to this ever-deepening journey as a core element of the Martha Justice Ministry's work moving forward.
WHAT WE DO
The ministry aims to journey alongside people, groups, organizations and efforts for social and ecological justice. The collaboration with various groups, within the framework of the UN Sustainable Development Goals, that no one will be left behind, focuses on the issues of:
POVERTY ERADICATION
HEALTHY COMMUNITIES
ENERGY JUSTICE AND SUSTAINABILITY
PROTECTING SACRED WATER AND ECOSYSTEMS
FOOD SOVEREIGNTY
MINING JUSTICE
SUPPORTING YOUTH IN CHANGE MAKING EFFORTS
We respond to critical needs of our planet by making choices that support the stewardship of its resources. We learn to live sustainably, in right relationship with all of Creation, aiding the common good. We use hybrid cars, have installed solar panels on some of our building and we care about conservation, biodiversity and eco-landscaping practices on Bethany land.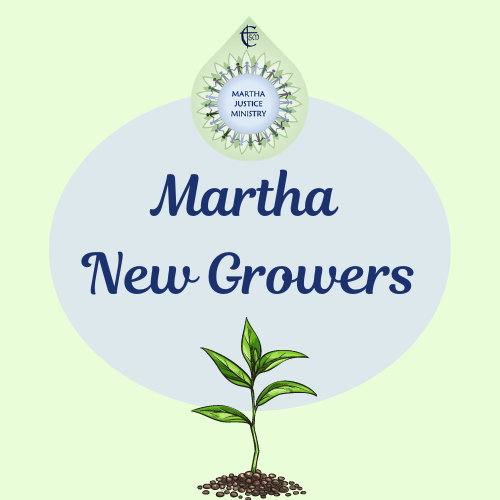 We initiated Martha New Growers Program on the Bethany property focusing on vegetable production that is economically viable and environmentally friendly. This project addresses the Congregation's commitment to sharing values and resources with youth, empowering and developing people, as well as living in right relationship with the land. Since 2013, the new growers are able to gain experience and confidence in small scale market gardening under the mentorship of Jen and David Greenberg, established organic gardeners from Annapolis Valley.
We collaborate with long-time allies and are developing new and life-giving relationships. We are connected to networks and groups, locally, nationally and internationally.
WHAT YOU CAN DO
GET INVOLVED
Check out what is happening! Participate! Get inspired!
NETWORK and COLLABORATE
with the organizations we collaborate with: