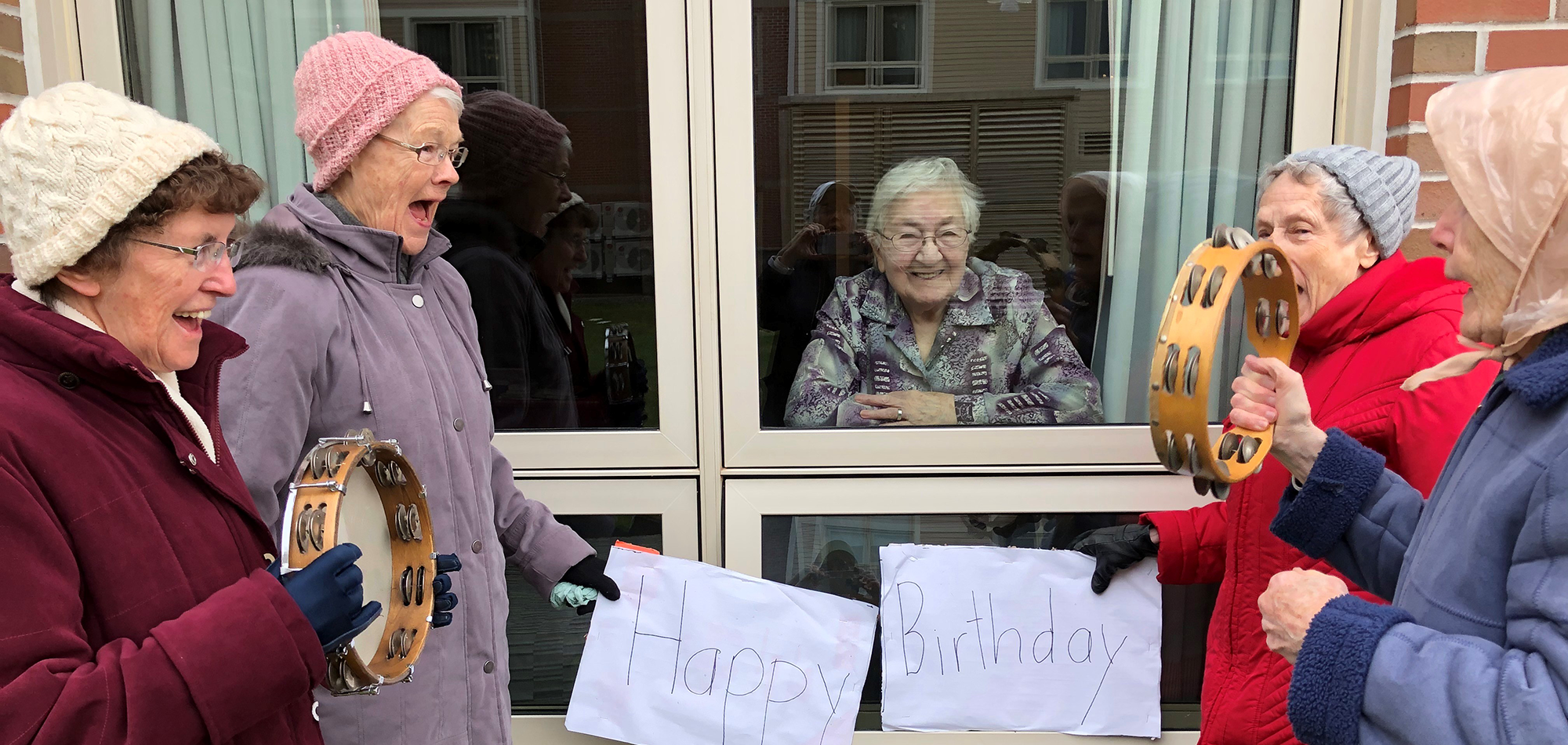 SISTER DOROTHY MOORE: BOOK & DOCUMENTARY
This Fall was a very special one for Sr. Dorothy Moore, 89. On September 17th, a documentary film "Sister Dorothy Moore: A Life of Courage, Determination, and Love" was shown in Halifax, NS and online as part of the Atlantic International Film Festival. On October 13th, an official launch of her book entitled "A Journey of Love and Hope. The Inspirational Words of a Mi'kmaw Elder" took place in Membertou, NS.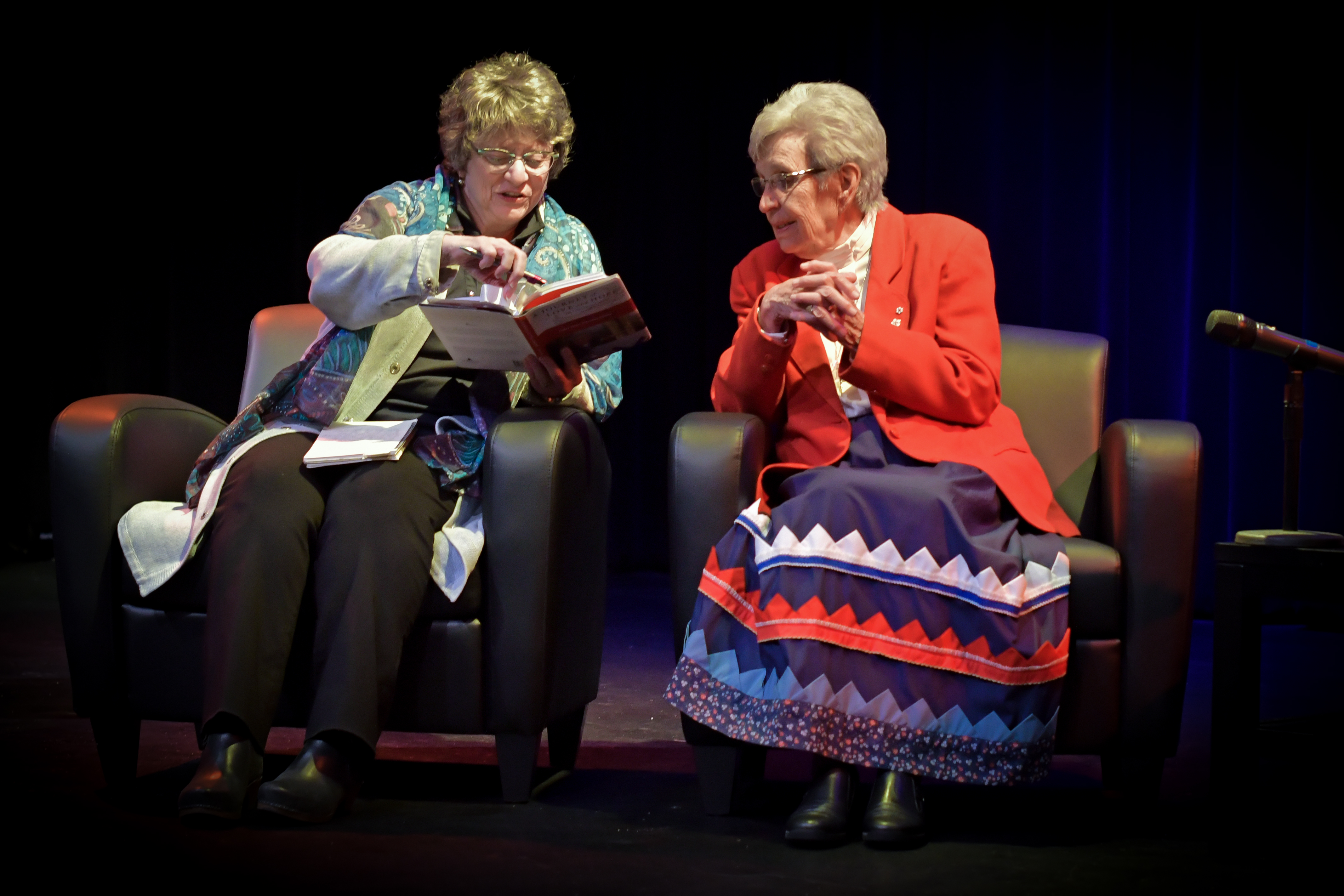 Both, the film and the book, are part of a larger project led by Dr. Mary Jane Harkins of the Faculty of Education at Mount St. Vincent University in Halifax, NS. The documentary directed by Dr. Harkins is a series of interviews with Sr. Dorothy and people close to her, interspersed with personal photos. The life story being told is indeed full of courage, determination, and love. Sr. Dorothy, a Mi'kmaw girl from Membertou, NS, despite difficult experiences in residential school, received an education, entered a Roman Catholic Order and has been working tirelessly throughout her life to preserve the Mi'kmaq language and culture in schools and universities.
An educational leader and advocate for the rights of the Mi'kmaq, Sr. Dorothy gave many presentations and speeches over the years. Her book "A Journey of Love and Hope" brings them together and orders them thematically: culture and language, spirituality, racism, education, and prayers and ceremonies. 
Photo: Sister Dorothy Moore with Dr. Mary Jane Harkins at the official book launch at the Membertou Trade and Convention Centre in Sydney, NS.