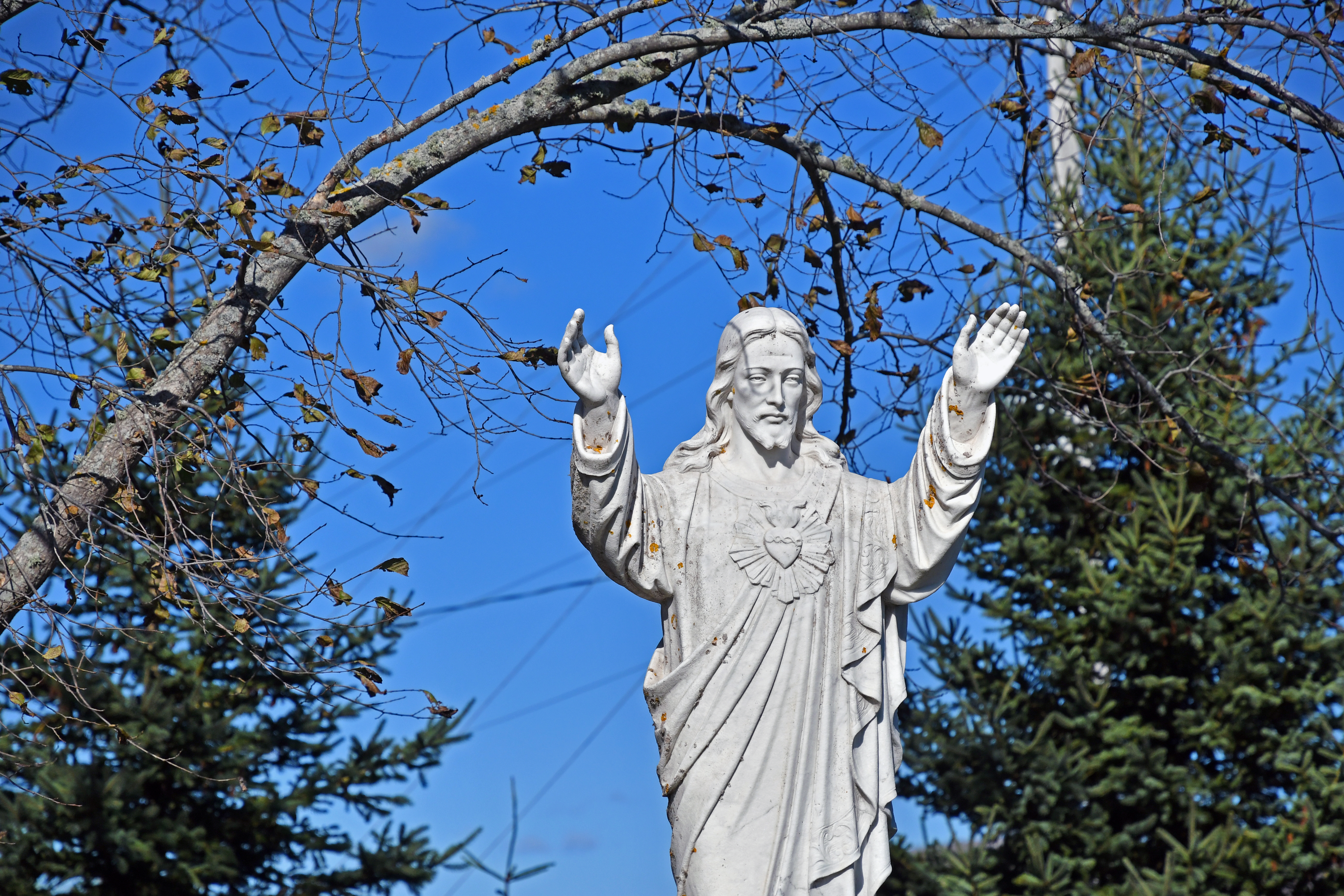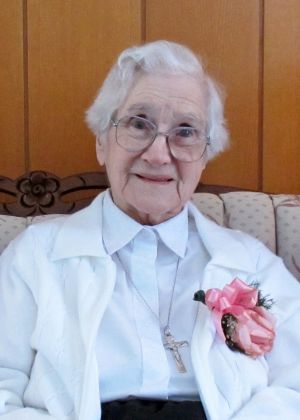 Sister Joseph Marie MacDonald
Sun, Oct 31st, 2021
Sister Joseph Marie MacDonald, 109, a Sister of St. Martha of Antigonish, died at Mary's Court, Parkland Antigonish, on Sunday October 31st, 2021 in the 87th year of her Religious Life.
Born in New Waterford, NS, she was the daughter of the late Edward O. and Mary Magdalen (Bennett) MacDonald.
Sister Joseph Marie entered the Sisters of St. Martha on September 18, 1932, pronounced her first vows on July 9, 1934 and her perpetual vows on September 3, 1937. She served in various phases of homemaking, the pioneering work of the congregation. In Nova Scotia she served at St. Martha's Hospital, Marian Community, St. Martha's Convent, the Bishop's Residence, and House of Hope, all in Antigonish and at Christ the King Convent, Trenton. In Cape Breton she served in Bras d'Or at Little Flower Institute; in Sydney at St. Rita Hospital; St. Alexander's Convent, Main-a-Dieu; St. Peter's Convent, Ingonish, and Teachers' Residence, Eskasoni. Sister Joseph Marie also served at St. Martha's Catholic Center, Boston, and Our Lady of Perpetual Help Convent, Kamloops, BC.
As a religious, Sister Joseph Marie's consistent leadership was her fidelity to a life of community and prayer, to a life of hospitality and generous giving. When she "retired" to Bethany she would continue this way of being, and always had a candy in her pocket to give to staff, sisters, and visitors. She carried her welcoming spirit with her to Mary's Court, Parkland Antigonish. Her smile was genuine and infectious, she was grateful for the smallest, simplest things. Her deep love for the people of Eskasoni remained with her as a comfort and source of joy.
Sister Joseph Marie was the fifth oldest in a family of thirteen children. She was the last surviving member of her immediate family. She was predeceased by two siblings in infancy, and sisters: Rita Carmella MacDonald, Genevieve Gardiner, Teresa McMillan, Anne Mae McNeil, and Bridget Frances; and six brothers: Edward, Francis, George, John Henry, Joseph and Charles. She is survived by her devoted nephew and nieces and their families.