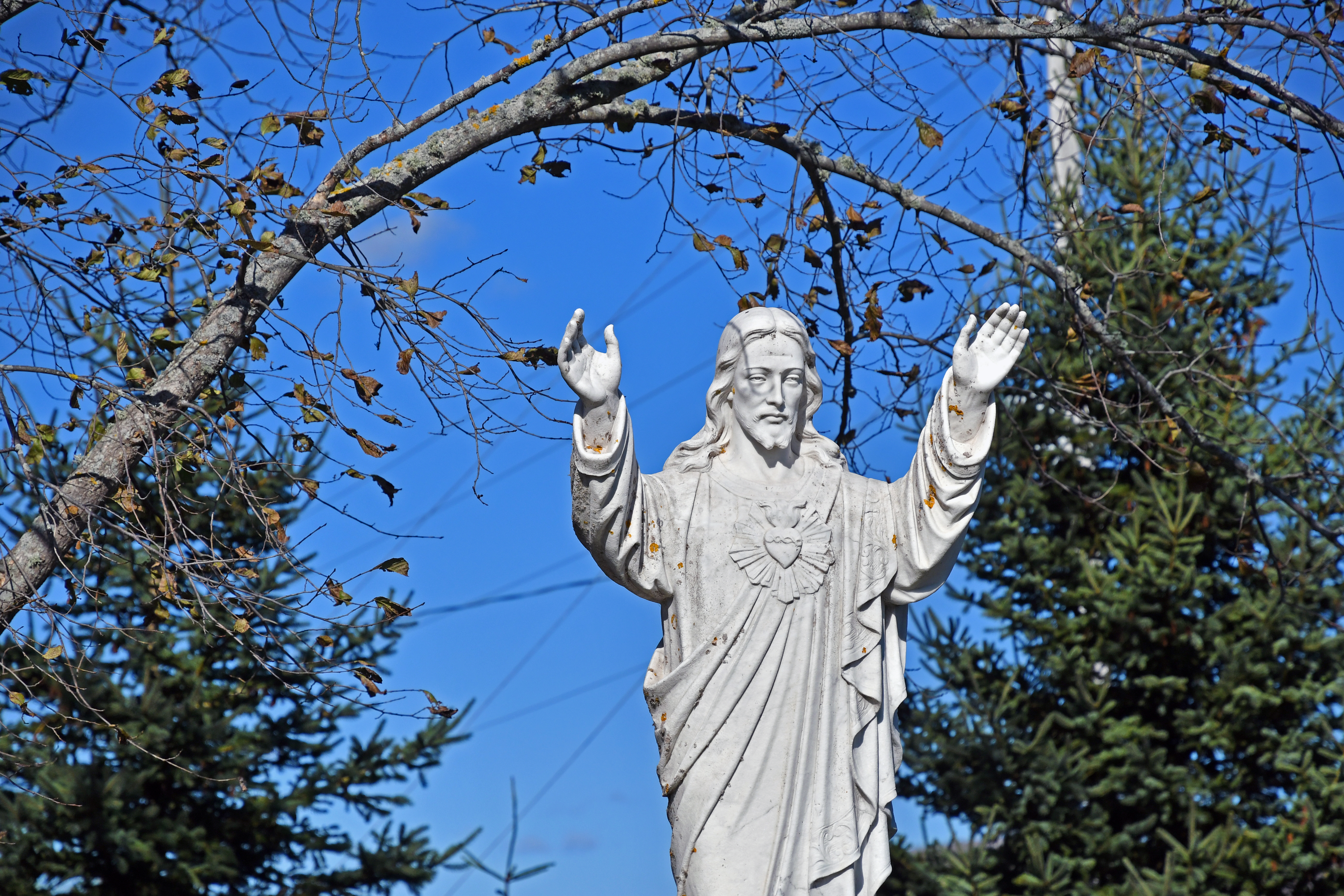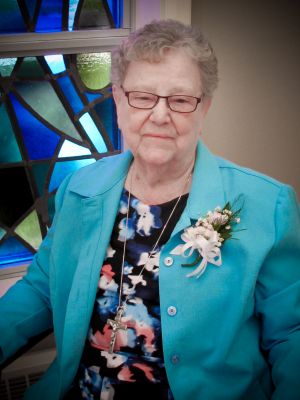 Sister Caroline Lahey
Sun, Jan 23rd, 2022
Born in Main-A-Dieu, Nova Scotia, Sister Caroline was the daughter of Leo and Annie (Perry) Lahey.
Sister Caroline entered the Sisters of St. Martha on February 15, 1956.  She pronounced her first vows on February 15, 1958, and her perpetual vows on August 15, 1961.  She began her ministry in our pioneering mission of homemaking.  She lived and worked in several places in which the Congregation was present.  In Nova Scotia she lived and served at Bethany, Antigonish; St. Martha's Convent, at St. Francis Xavier University, Antigonish; New Waterford Consolidated Hospital, New Waterford, CB; Star of the Sea, Canso; RK MacDonald Nursing Home, Antigonish; St. Andrew's Convent, St. Andrew's; St. Martha's Hospital, Antigonish; Marian Community, Antigonish; Mary's Court, Antigonish.  In Western Canada she lived and ministered in St Peter's Hospital, Melville Saskatchewan; St. Monica Convent, Lethbridge Alberta; Covenant Community, Lethbridge, Alberta.  She also lived and ministered at St. John's Hospital, Lowell, Massachusetts. 
Sr. Caroline lived the charism of Gospel Hospitality throughout her life, particularly in the ministries of pastoral visiting and pastoral care.  During her time in Lethbridge, as well as at the RK MacDonald in Antigonish, New Waterford Hospital, and St. Martha's Hospital she ministered in Pastoral Care.  She visited many people in the communities in which she lived, offering the ministry of presence.  Her compassionate presence, ready smile, and infectious laugh were gifts to many who were experiencing health or other challenges.  She always had a little Irish ditty at the ready.
Besides her parents, Sister Caroline was predeceased by brother James and sisters Shirley and Marie.  She is survived by brothers Ernest, and Joseph, and sisters Florence, Shelia, and Angela.
Following the recommendations and procedures required during this time of COVID-19, the remains will rest at Martha Place, Parkland Antigonish, where a private Celebration of Vigil will be held followed by a private Liturgy of Christian Burial on, Thursday, January 27, 2022, at 1:30 p.m. in St. Martha Chapel.  The Eulogy and Liturgy will be live-streamed via the following link: https://fb.me/e/1APxaUJOa.
Arrangements are under the direction of MacIsaac Funeral Home of Antigonish.