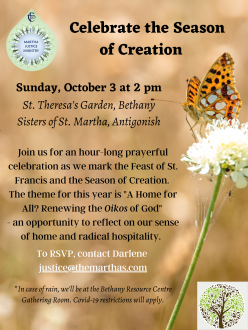 CELEBRATE THE SEASON OF CREATION, OCT 3
Mon, Sep 27th, 2021
Join us in celebration of the Season of Creation on Sunday, October 3rd at 2 PM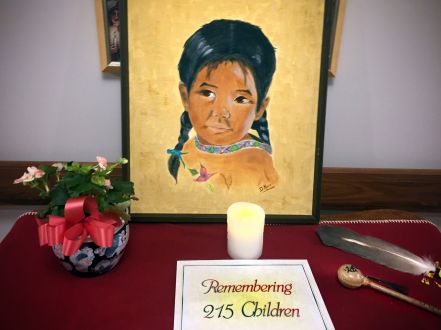 A MESSAGE FROM THE MARTHA JUSTICE MINISTRY
Mon, Jul 19th, 2021
Summer has begun, and with it comes some sense of relief and hope. We feel an opening as we emerge from pandemic restrictions, but a weariness in what has been such a time of hardship for so many.
GOLDBORO LNG LETTER
Sat, Jul 3rd, 2021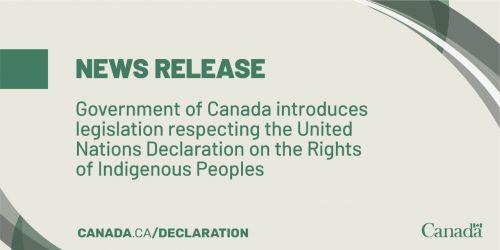 BILL C-15
Mon, Jul 19th, 2021
Following years of effort, a bill legislating the United Nations Declaration on the Rights of Indigenous Peoples (UNDRIP) is now law in Canada.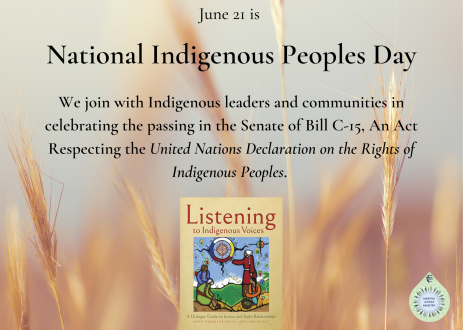 INDIGENOUS PEOPLES DAY 2021 - LEARN MORE AND TAKE ACTION!
Mon, Jun 21st, 2021
Today is National Indigenous Peoples Day. We encourage you to take action.