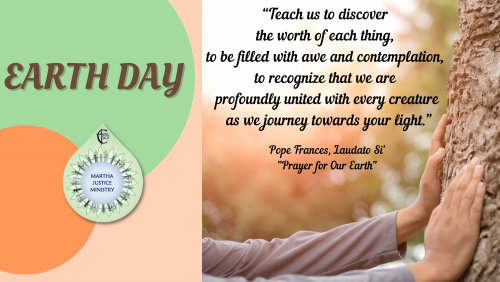 EARTH DAY 2021 - LEARN MORE AND TAKE ACTION!
Wed, Apr 21st, 2021
It's Earth Day! We encourage you to learn more and take action FOR THE LOVE OF CREATION!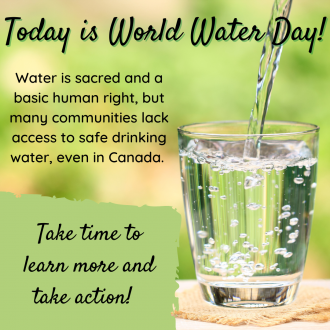 WORLD WATER DAY - LEARN MORE AND TAKE ACTION!
Mon, Mar 22nd, 2021
Today is World Water Day. We are sharing a few resources for everyone to learn and take action!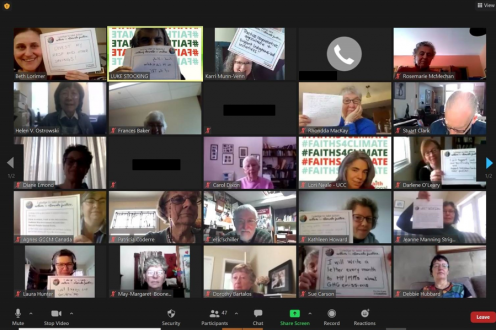 VIRTUAL LETTER WRITING PARTY
Mon, Mar 15th, 2021
On Thursday, March 11, Martha Justice Ministry Coordinator, Darlene O'Leary, participated a Virtual Letter Writing Party for the Sacred People Sacred Earth global day of action.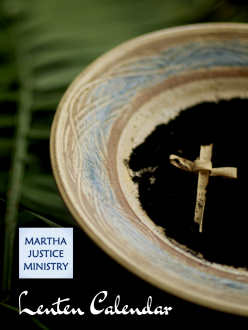 MJM LENTEN CALENDAR 2021
Wed, Feb 17th, 2021
The Lenten season is a time for deep reflection. Martha Justice Ministry is offering a Lenten Calendar for 2021.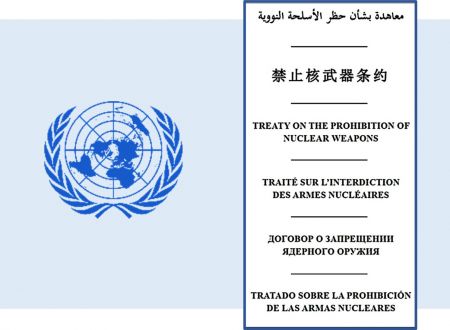 MJM SIGNS ON TO AN INTERFAITH STATEMENT ON THE TPNW ENTRY INTO FORCE
Mon, Jan 25th, 2021
MJM has signed on to an Interfaith Statement marking the entry into force of the Treaty on the Prohibition of Nuclear Weapons, which came into effect on January 22. As Canada has not yet adopted the Treaty, we will call on the Prime Minister to make this commitment to protect people and the planet.